Correctional Care Management
Simplified.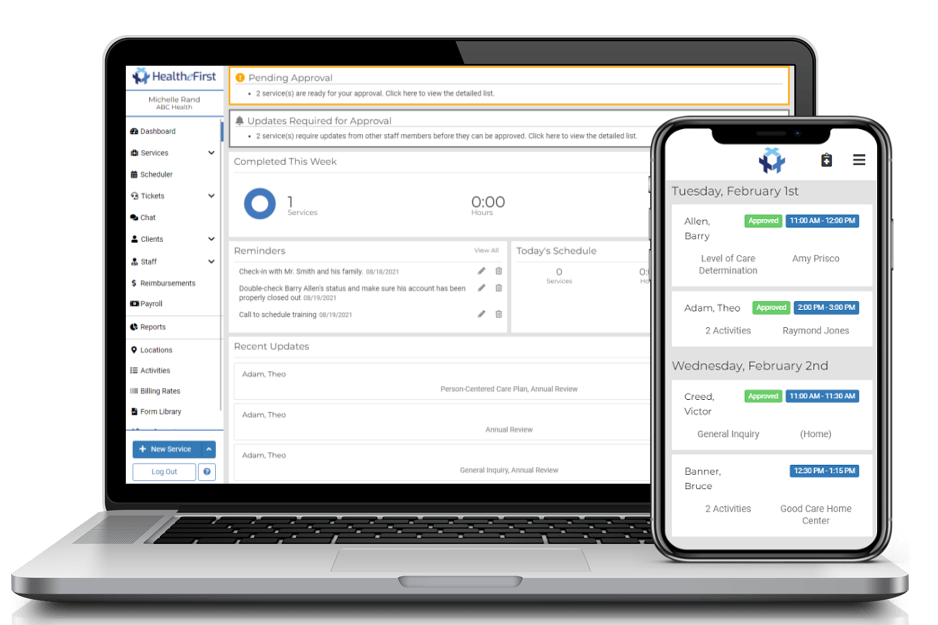 We've worked alongside corrections industry leaders to create a dynamic platform that enhances the tracking and management of patients, encounters, cases, and your workforce.  Our unique and data-driven SaaS platform eliminates redundancy, adapts to various processes, and assures accurate tracking of encounter and case lifecycles.
Features
Everything You Need
HIPAA Compliant
You can rest easy knowing that all of the information in HealtheFirst is secured in a HIPAA compliant cloud environment.
Adaptable
No two organizations are the same, so why work with a solution that treats them that way? Discover a platform that adapts to your needs.
Patient-Focused
The patient is the focal point of your organization, and so it should be with your software. Using custom profile fields, you'll be able to set up and capture patient data the way you see fit.
Efficient Encounters
Set up curated workflows that will track the patient through the entire cycle of the case, and build efficiency by using automated documentation, tracking bars, color schemes, and summary level data.
Workforce Management
Never fall behind with real-time updates, shift changes, patient and case searches, notifications, and alerts to make sure you're staying on top of every patient record.
Advanced Reporting
You'll be able to search, filter, and build custom reports based on the information you want to see. Easily view and export pertinent data for analytics, planning, claims, and audits.
Our Story
How We Got Here
Through our journey, we learned that organizations across various healthcare fields were experiencing similar challenges to our case management clients.  Recognizing an opportunity to help, we connected with leaders in the correctional care management industry, who helped us adapt our case management framework to meet their needs.
| | | |
| --- | --- | --- |
| Case Management | → | Correctional Care |
| Services | → | Encounters |
| Follow Up Services | → | Linked Encounters |
| | + | Enrollment synchronization |
| | + | Automated 278 generation |
We are now proud to offer HealtheFirst as a comprehensive solution for managing healthcare in corrections environments!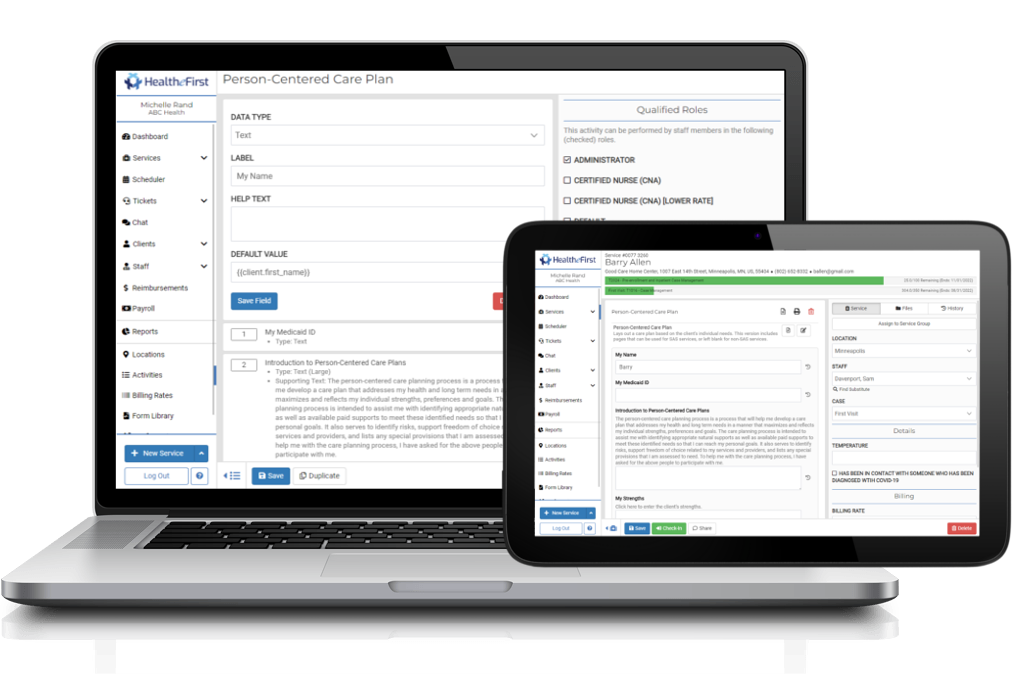 Highlights
Encounters Made Easy 
Complete and accurate tracking of encounters and cases is vital, which is why we've equipped HealtheFirst with all of the functionality you need to outline and capture data at every level of interaction. 
Put guardrails on the process by building custom forms to walk nurses through each step in the process, from documenting patient aliases and alert codes, to logging visit types and phone calls.  This ensures that all of the necessary data is recorded and reportable, while having it all tied to the appropriate authorization number and patient profile.
Highlights
Your Workflow Your Way
Do you need to link services with related encounters but unique authorization numbers?  HealtheFirst can do that.
Do you need a single page where staff can quickly review a patient's history for patterns and existing, open encounters prior to opening a new one?  HealtheFirst can do that.
Do you need to insert alerts or color-coded steps into your workflow so staff can be made aware of unique patient circumstances at a glance?  HealtheFirst can do that.
Don't let software limitations stand in the way of creating the workflows that your team needs.  Sign up for HealtheFirst today, and watch your team flourish.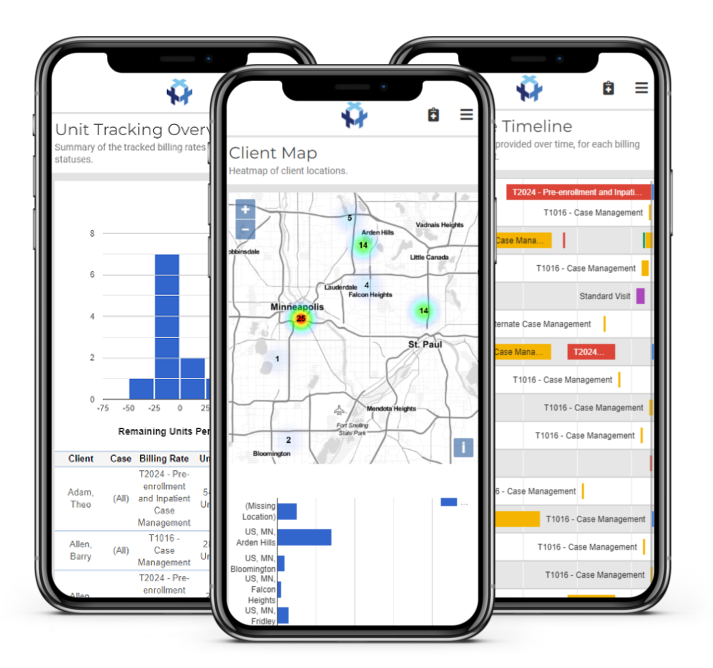 Highlights
Run at 100% Efficiency
Keeping your shift workers on track and up to date when you're operating 24/7 can be a difficult task. We've organized our encounter management process so that maintaining accurate tracking and delivery of encounters is easy.  Encounter follow-up times, straight-forward shift-change reports, unique "collision" alerts for open encounters, and so many more tools are waiting to help your team excel.
Contact Us Today!
Don't wait to learn how HealtheFirst can help optimize your business.