Athletic Training
Simplified.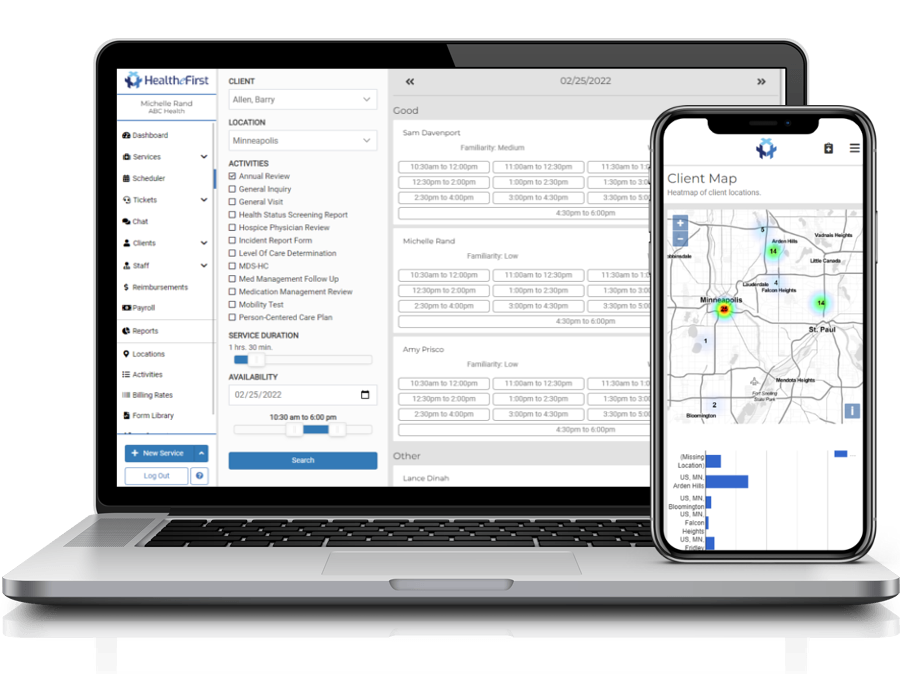 Enhance the way that you train your athletes with HealtheFirst. Seamlessly streamline documentation, scheduling, accountability, and analysis. Put your focus on your athletes with our intuitive and user-friendly platform. Embrace the transformative power that HealtheFirst brings. Reach out to us today and request a demo for a firsthand experience.
Features
Everything You Need
HIPAA Compliant
You can rest easy knowing that all of the information in HealtheFirst is secured in a HIPAA compliant cloud environment.
Athlete Scheduling
Allow athletes to register and schedule their own appointments, using our unique scheduler tool to find available, qualified trainers.
Pre-Appointment Forms
Save time and energy by collecting athlete information ahead of time, allowing your trainers to focus on providing the best training.
Increase Accountability
Utilize custom training plans to easily schedule a series of training sessions and follow ups, ensuring that your athletes stay on top of their programming.
Advanced Charting
Trainers can easily track athlete progress by setting up custom metrics and letting HealtheFirst plot changes as part of the comprehensive athlete profile.
Secure Communication
Connect with clients and staff from anywhere with HealtheFirst's secure messaging and video conference portals, so everyone can stay on the same page.
Testimonials
We Let Our Clients Brag For Us
Jordan rolled out quickly and was able to continually create efficiencies, even as his organization grew.
"We have had a great experience working with the team and technology at HealtheFirst. When our university realized that we needed a scheduling and client management technology that was HIPAA compliant, we had to work fast to find and implement a new high quality solution. We needed a technology that would adapt to fit our unique needs, launched quickly, was easy to implement, required little training and fit into our budget. What I learned over the past couple of years is not only that HealtheFirst meets those criteria but that it is also easily adapted to multiple other requirements within a clinical-human performance center environment. I can also say that the HealtheFirst team members are very friendly, great communicators and highly responsive to requests and needs. I never had to wait for a change request to be delivered. If you need a cloud solution for virtual patient-provider scheduling, meetings, patient management and more staff efficiency ,that easily adapts to fit all of your company needs, I highly recommend HealtheFirst."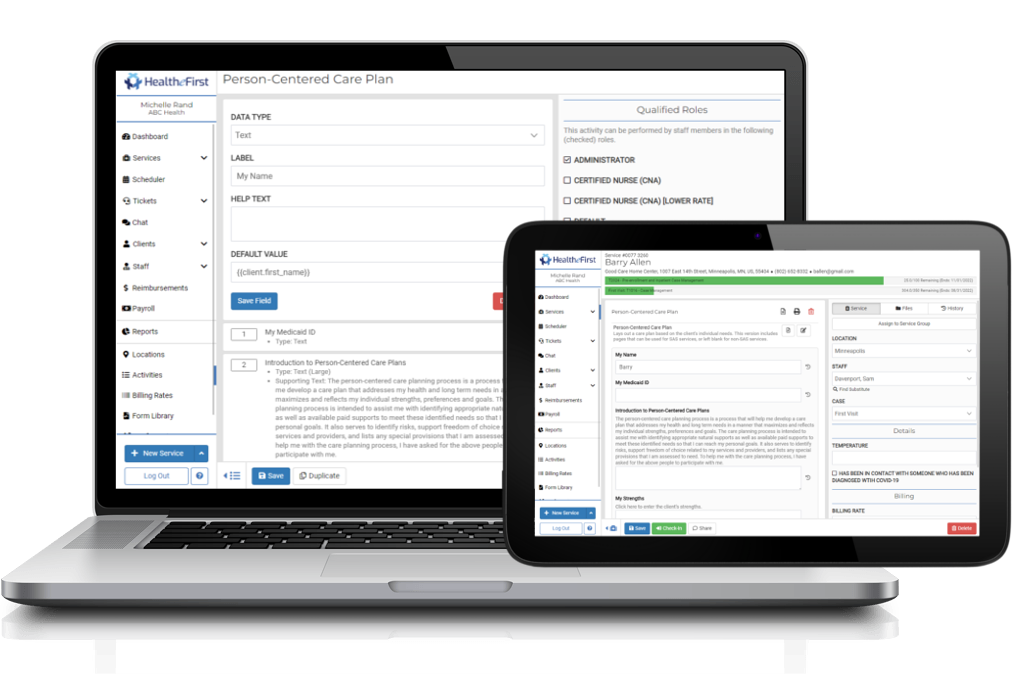 Highlights
Documentation Made Easy
HealtheFirst offers a vast library of forms that are completely free for you to utilize. But don't worry if you can't find exactly what you're looking for. With our custom form builder, you have the freedom to create any form you need to streamline your documentation process.
Documentation goes beyond just jotting down information. That's why HealtheFirst takes it a step further by providing administrators with the ability to configure fields that automatically populate with client, program, or staff information. Plus, our seamless synchronization feature ensures that your forms are always up-to-date and ready for use across appointments.
Discover a hassle-free way to manage your documentation and notes with HealtheFirst.
Highlights
Your Workflow Your Way
Are you an athletic trainer looking to enhance your workflow? Discover how HealtheFirst can revolutionize the way you manage client history, progress, and goals.
Say goodbye to tedious scheduling – with HealtheFirst, you can easily schedule clients for multiple sessions to complete their unique training plans.
Plus, ensure that your staff is fully certified to provide optimal care for your athletes. Don't let software limitations hold you back.
Join HealtheFirst today and witness your team excel like never before.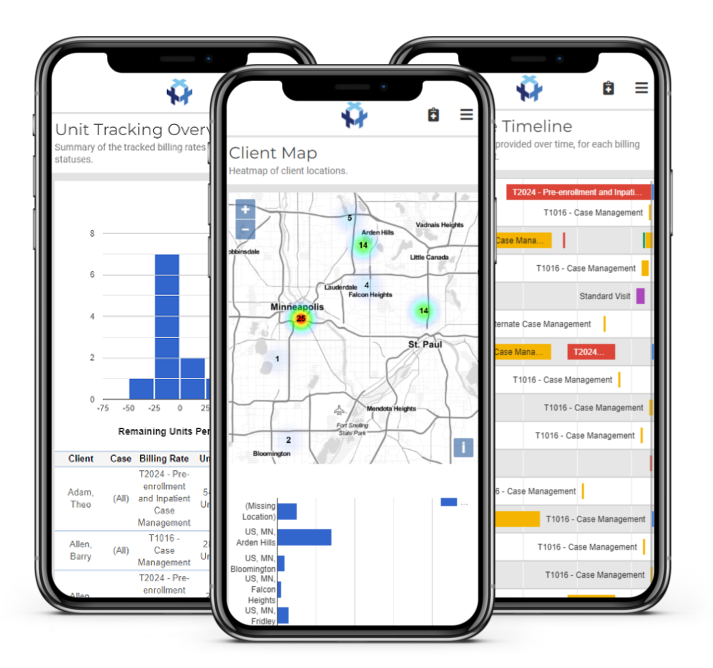 Highlights
Reach 100% Efficiency
Tired of struggling with session assignments or finding replacements when a staff member can't make it? Let HealtheFirst handle the heavy lifting with our cutting-edge Scheduler. Our Scheduler seamlessly aligns qualifications, availability, and client familiarity to select the perfect athletic trainer for any training session. But that's not all – HealtheFirst also offers a comprehensive library of reports that provide invaluable insights and analytics to optimize your athletic organization. Visualize client clusters on a map to strategically position your trainers, analyze activity durations to fine-tune training sessions and identify areas for additional training, and unlock a world of data-driven decision-making possibilities. Discover the power of HealtheFirst today!
Contact Us Today!
Don't wait to learn how HealtheFirst can help optimize your business.