Consulting Services
Simplified.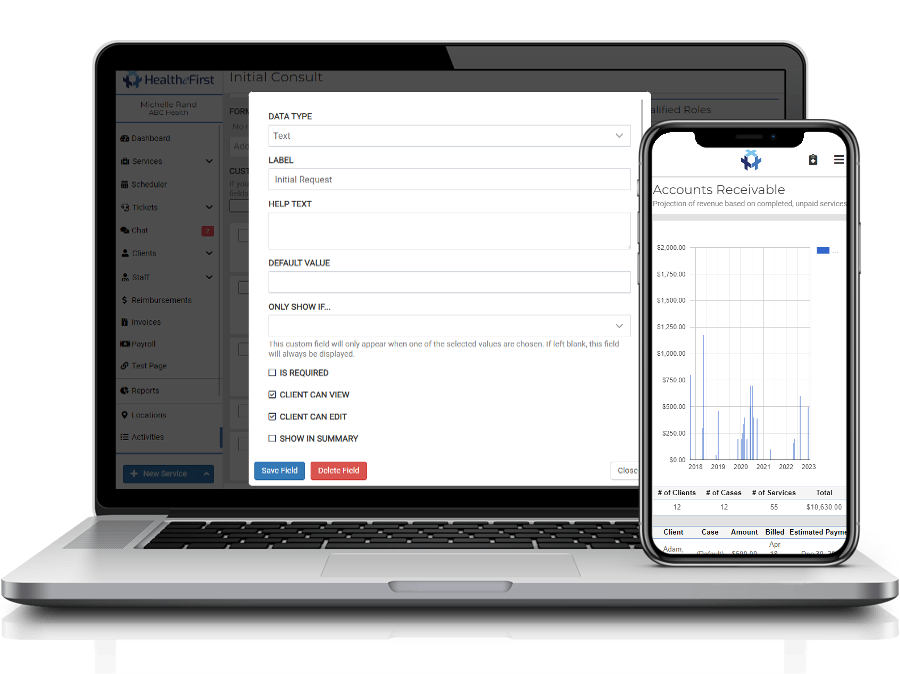 You can easily configure HealtheFirst to perfectly fit your unique needs and use cases. HealtheFirst will scale, grow, and adapt right along with your organization. You can count on us to help you for the life of your company and beyond!
Features
Everything You Need
Custom Project Templates
Build custom workflows to keep your team dialed in and on task, and reuse common templates to allow them to stay focused on the client's needs.
Project Tracking
Stay on schedule and keep projects profitable through tracking visualizations, which allow you to stay on top of projects and ensure you don't fall behind.
Simplified Payroll
Need to run payroll based on salaries?  Hourly rates?  Billable time?  Maybe all three?  In any of those cases, HealtheFirst can auto-calculate payments due for your team and provide you with the information you need to run payroll confidently.
Reporting & Analytics
With everything under one roof, you can analyze any piece of data along the way to keep your business running smoothly.
Invoicing & Payment
Quickly generate invoices that are built directly from the work that was completed, and receive payment manually or through our Stripe integration.
Communication & Ticketing
Use multiple portals to connect with clients from anywhere with HealtheFirst's secure messaging, video conference, and support ticketing portals, so everyone can stay on the same page.
Our Story
How We Got Here
After connecting with a leading healthcare technology consultant, we learned that their organization was experiencing a number of challenges managing and delivering their services.  Many of the challenges they expressed reminded us of our conversations with case management agencies, so we teamed up to adapt our case management framework to meet their needs.  
| | | |
| --- | --- | --- |
| Case Management | → | Consulting Services |
| Patients & Caregivers | → | Clients & Contacts |
| Service Groups | → | Projects |
| Reimbursements | → | Invoices |
| | + | Support Ticketing |
We are now proud to offer HealtheFirst as a comprehensive solution for managing projects and consulting services!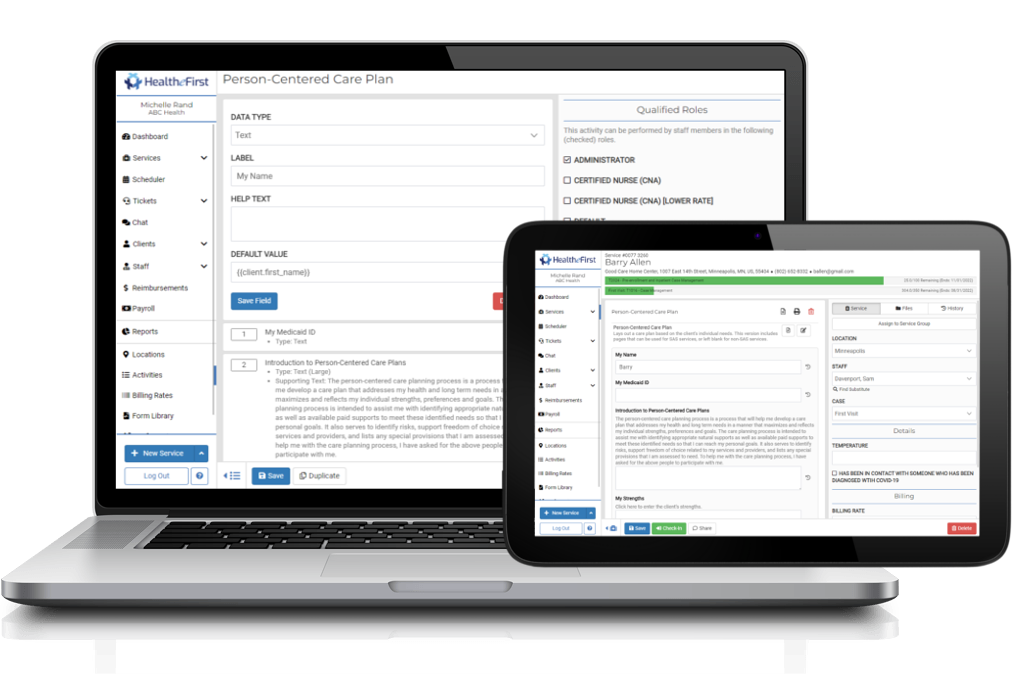 Highlights
Documentation Made Easy
Tracking hours is one thing, but capturing the work that was completed can be a whole different process, but with HealtheFirst, you can do both.  HealtheFirst comes with a library full of existing forms that are free for you to use.  Don't fret if you don't find what you need, though, you also have access to a custom form builder that will allow you to create any form that you need.  
Documentation isn't just about recording information, though.  HealtheFirst makes it quick and easy to complete forms by providing the ability for administrators to configure fields that will auto-complete with client, facility, or staff information, and to allow forms to be synchronized between uses and projects.
Highlights
Your Workflow Your Way
Do you need to allow staff to collaborate to accomplish several tasks for a client at once?  HealtheFirst can do that.
Do you need to reuse a common project template for different clients?  HealtheFirst can do that.
Do you need your staff to get their services approved before they can be invoiced?  HealtheFirst can do that.
Don't let software limitations stand in the way of creating the workflows that your team needs.  Sign up for HealtheFirst today, and watch your team flourish.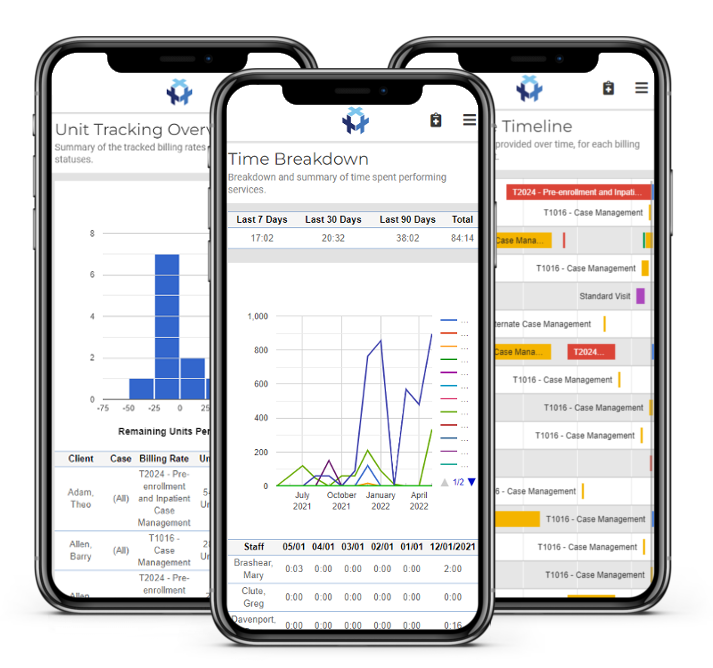 Highlights
Run at 100% Efficiency
Struggling to evaluate client contracts, asses project progress, or track down accounts receivables?  When everything is managed in one system, you can easily evaluate any step in your process.  
Don't just hope your teams are efficient and your business is running smoothly, use our reporting library to make sure.  Profile services provided broken down by contract and billing rate.  Review a full breakdown of time spent across services and projects.  If there's a business metric you need, you'll find it in our report library (and if you don't, we'll make sure to add it!).
Contact Us Today!
Don't wait to learn how HealtheFirst can help optimize your business.