Education
Management
Simplified.
The HealtheFirst Case Management technology aims to minimize the time spent coordinating your team and maximize that time doing what you love to do, helping your students!
See more information about our Education Management solution below!
Features
Everything You Need
Teacher Portal
Schedule a test
Option to attach digital files for printing
Date Test will be given in class
Class period student has the class
Drop down menu of your student(s) to select
Student Portal
Capabilities to house and easily access learning plans
Access student's demographic information
Documentation that is uploaded for the learner
Support Ticketing
Request and schedule test readings and TNC student support
Once you have submitted a request, that request will show up under "TICKETS"
CLICKING on the TICKET will enable you to communicate with the learning coordinator in regards to scheduling a time to read a test.
REPLY between Classroom Teacher and Learning Coordinator in regards to scheduling the assessment
Secure Communication
Email with notifications, chat, video conferencing
Select / Create groups of team members (staff, teachers, administrators, to create a chat conversation
Share any valuable information through secured chat
Our Story
How We Got Here
HealtheFirst was created as an effort to build a user-friendly platform to help automate case and project management which has since evolved into an adaptable facilitation tool to empower efficient and effective operations across a broad range of organizations and businesses. HealtheFirst was a collaborative project supported by healthcare, business, design, and technology professionals who shared the vision to help leaders and teams focus on what is truly important to successful outcomes.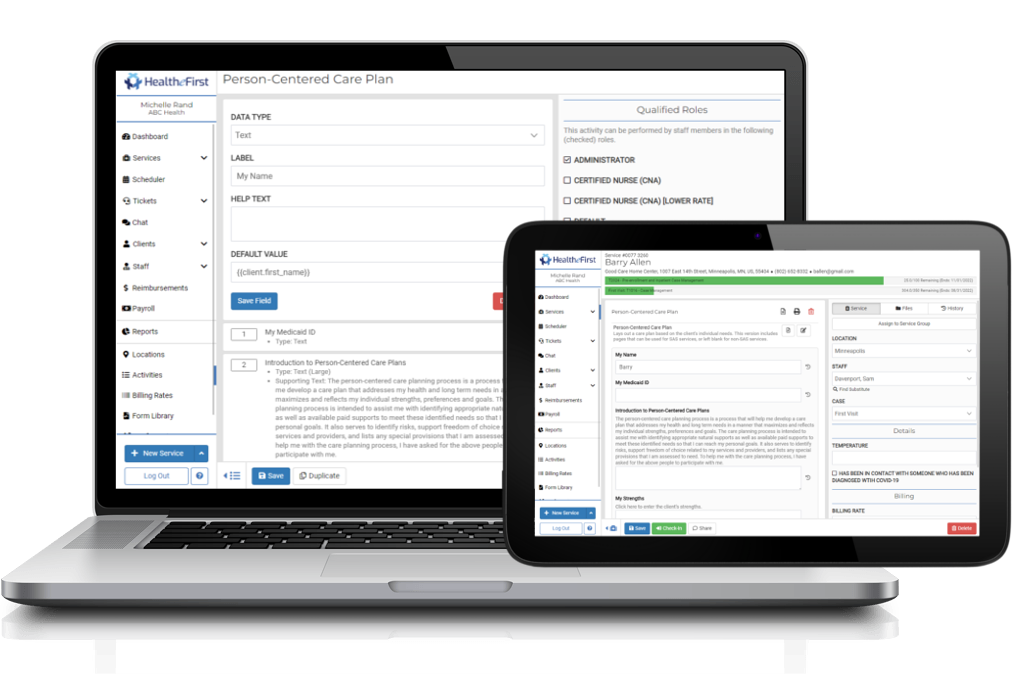 Highlights
Encounters Made Easy 
Complete and accurate tracking of encounters and cases is vital, which is why we've equipped HealtheFirst with all of the functionality you need to outline and capture data at every level of interaction. 
Put guardrails on the process by building custom forms to walk nurses through each step in the process, from documenting patient aliases and alert codes, to logging visit types and phone calls.  This ensures that all of the necessary data is recorded and reportable, while having it all tied to the appropriate authorization number and patient profile.
Highlights
More Info
Provides the ability to communicate effectively and efficiently when working to schedule and implement test readings and learner accommodations.

Documents/tracks services/supports provided to learners.

Capability to send email notifications to students & parents when test readings are scheduled.

Reminders for upcoming tests/scheduled readings.

Communicates to parents that services in the learning plan are being implemented.

Enables awareness of upcoming assessments.

Ensures reading and other necessary support accommodations for assessments are scheduled.

Supports test security and ensures materials for assessments are prepared and distributed to learning coordinators, tutors, counselors, etc. prior to the assessment date and time.

Which can be done electronically through the portal.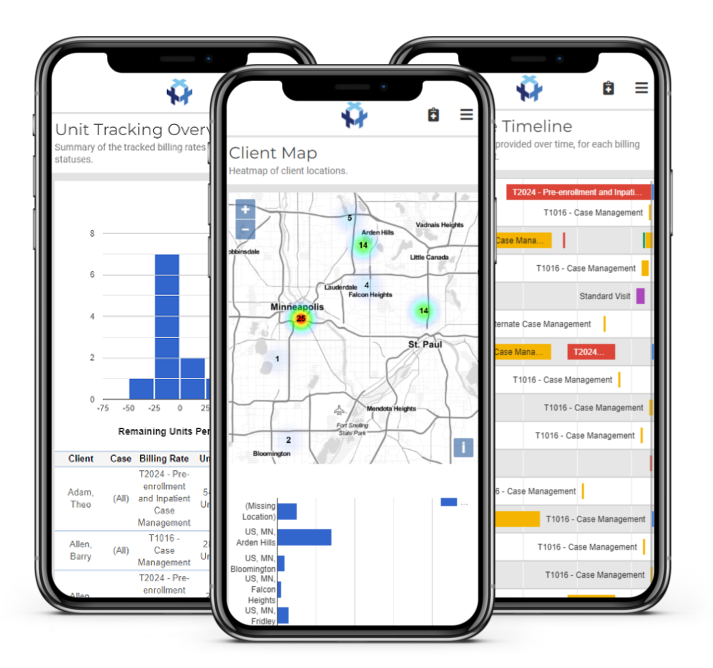 Highlights
Run at 100% Efficiency
Keeping your shift workers on track and up to date when you're operating 24/7 can be a difficult task. We've organized our encounter management process so that maintaining accurate tracking and delivery of encounters is easy.  Encounter follow-up times, straight-forward shift-change reports, unique "collision" alerts for open encounters, and so many more tools are waiting to help your team excel.
Contact Us Today!
Don't wait to learn how HealtheFirst can help optimize your business.